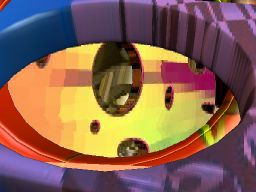 -DOCUMENTS/DOCUMENTOS
-MANIFESTO.
-PRONUNCIAMIENTO
-Report 1/ 2006
-Reporte 1/ 2006
GROUP 21 PLUS
MANIFESTO of the people of Art Mundi.

Visual artists of 31 nations including 15 nations of the American continent have met with the purpose to open spaces to the culture of good will, art and peace.

The general concept Mundi reunited us to express our connection with the historic truth and in that regard to the artistic culture as an integrating element of human soul.

We are counting for it with the important contribution of Group 21 Plus organized in Changchun, Province of Jilin in the Republic of the People of China in the year 2004 with its diverse expressions and roots in visual art as its main contributions to contemporary art.

Expressions like the Global Eco Art created in Tlaxcala, Mexico, as the revolutionary concepts of Complex Art created in Vancouver, Canada as well the new visions of Art created recently in Spain. It also includes the magic visions of strong tribal origin of representatives of Africa, Asia and Oceania in conjunction with the borders of contemporary history.

THIS IS AN ERA OF enormous research and EXPERIMENTATION FROM the latest CRISIS and art currents of the previous century and IN such CROSSROADS WE ARE COMING ALONG WITH OUR UNIVERSAL PROPOSAL

THE NATIONS WE REPRESENT LOOK FOR A DIVERSE PLURICULTURAL NEXUS AND UNITY IN DIVERSITY as yesterday told us a neoromantic free thinker.

The ArtMUNDI concept LOOKS TO COMMUNICATE MAINLY WITH THE MOST NEEDED WORLD FOR SOCIAL JUSTICE, BY PROCLAIMING NonViolence and PEACE as well LASTING FREEDOM.

We want to support the cause of the starving ones, the poorest among us and the very ill of AIDS of the world.

COMPASSION, SOLIDARITY and FRIENDSHIP WITH The COUNTRIES And THE PEOPLES MOST NEEDED ON EARTH.

WE ARE INVESTIGATORS Of DREAMS, IDEALS and CREATIVITY Of the HUMAN SPIRIT.

We give our warmest welcome to this new era of Hope, because A NEW WORLD IS POSSIBLE creating new artS against Violence, Famine and Injustice.

A CULTURE OF PEACE!

We greet all people of good will!

Alberto Cerritos
Chairman Coordinator and founder of Group 21 Plus.

January 30th of 2006.
Vancouver, British Columbia, Canada.