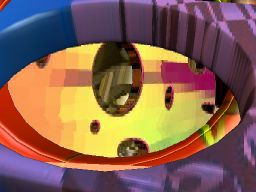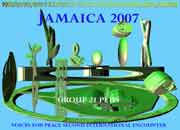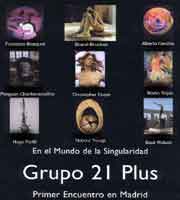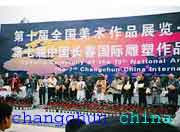 This is a Section for our
FIRST INTERNATIONAL ENCOUNTER:
MADRID 2006.

Here we are going to show to the world all aspects concerning this unique Event.

We will start with the beautiful Front page design of our Catalogue.
Following with the Introduction
In the World of Singularity by our Chairman and Founder Alberto Cerritos,
as well with 'Unity in Diversity', a presentation written by our friend the spanish art critic Don Joan Lluis Montane.
Then we will present some 34 pictures of our Album from Madrid.
Immediately we will present the full Artists list of all our Members who travelled to Madrid, Spain,
and the pages of our Catalogue showing their beautiful artwork.

We are sure you will enjoy viewing this remarkable Encounter.

Esta Sección es para nuestro
PRIMER ENCUENTRO INTERNACIONAL:
MADRID 2006.

Aquí presentaremos al mundo todos los aspectos que conciernen a tan espectacular evento.

Comenzaremos con la Introducción
'En el Mundo de la Singularidad' escrito por nuestro Coordinador general y Fundador Alberto Cerritos.
y con la Presentación 'Unidad en la Diversidad' escrito por nuestro amigo el critico de arte Don Joan Lluis Montané.
Continuaremos con 34 fotografias del Album de nuestra Exhibición de Arte en Madrid.
Inmediatamente les presentaremos la vista completa así como las paginas interiores del Catálogo con las obras originales de los Artistas Miembros que viajaron a Madrid.

Estamos seguros que ustedes gozarán de tan prestigioso evento.

MADRID 2006:
FIRST INTERNATIONAL ENCOUNTER